| | |
| --- | --- |
| Posted on July 23, 2013 at 5:55 AM | |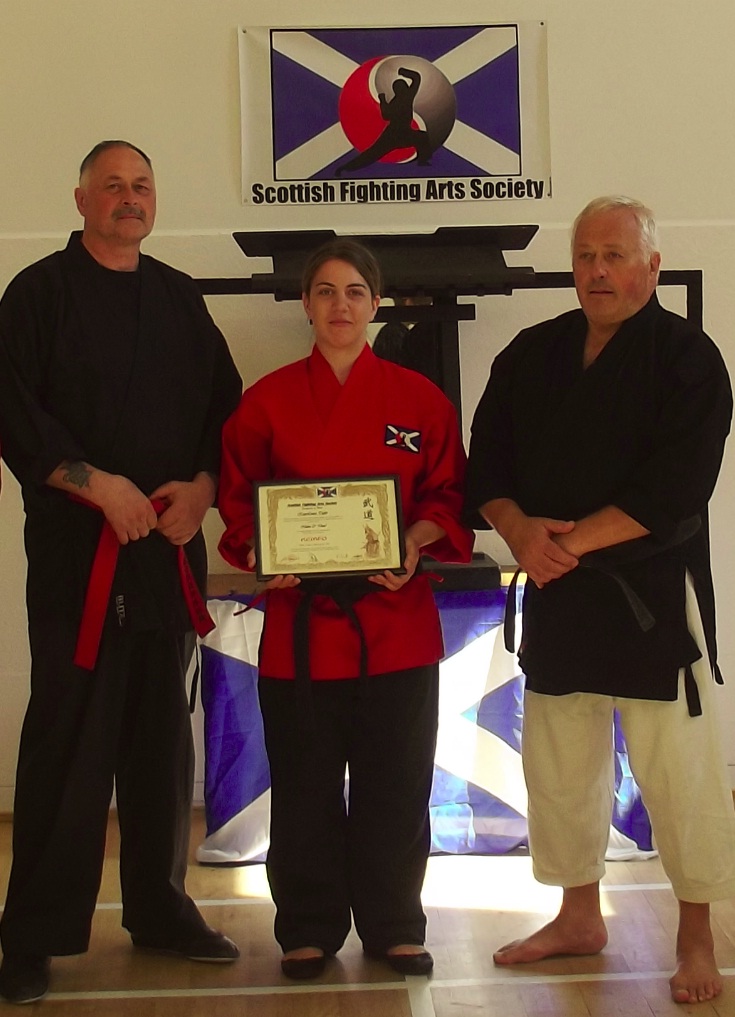 .
Black Belt Grading Success
.
On Friday 19th July 2013, Sensei Katy Louise Taylor began her assessment exam of the Rank of Nidan (2nd Dan) in the art of Kempo. She was tested on various techniques, teaching ability and knowledge of the style along with her attitude and commitment during the grading exam and over the course of the whole weekend. Congratulations to Sensei Katy Louise Taylor who was promoted at the end of the Weekends Assessment to the rank of Nidan - Pictured above with the 2 Scottish Fighting Arts Society Technical Advisors (Soke Gunter Bauer 10th Dan & Sensei Brian Ford 7th Dan) whom conducted the Assessment alongside other Scottish Fighting Arts Society Black Belts and Member Group Instructors.