| | |
| --- | --- |
| Posted on January 6, 2014 at 4:45 AM | |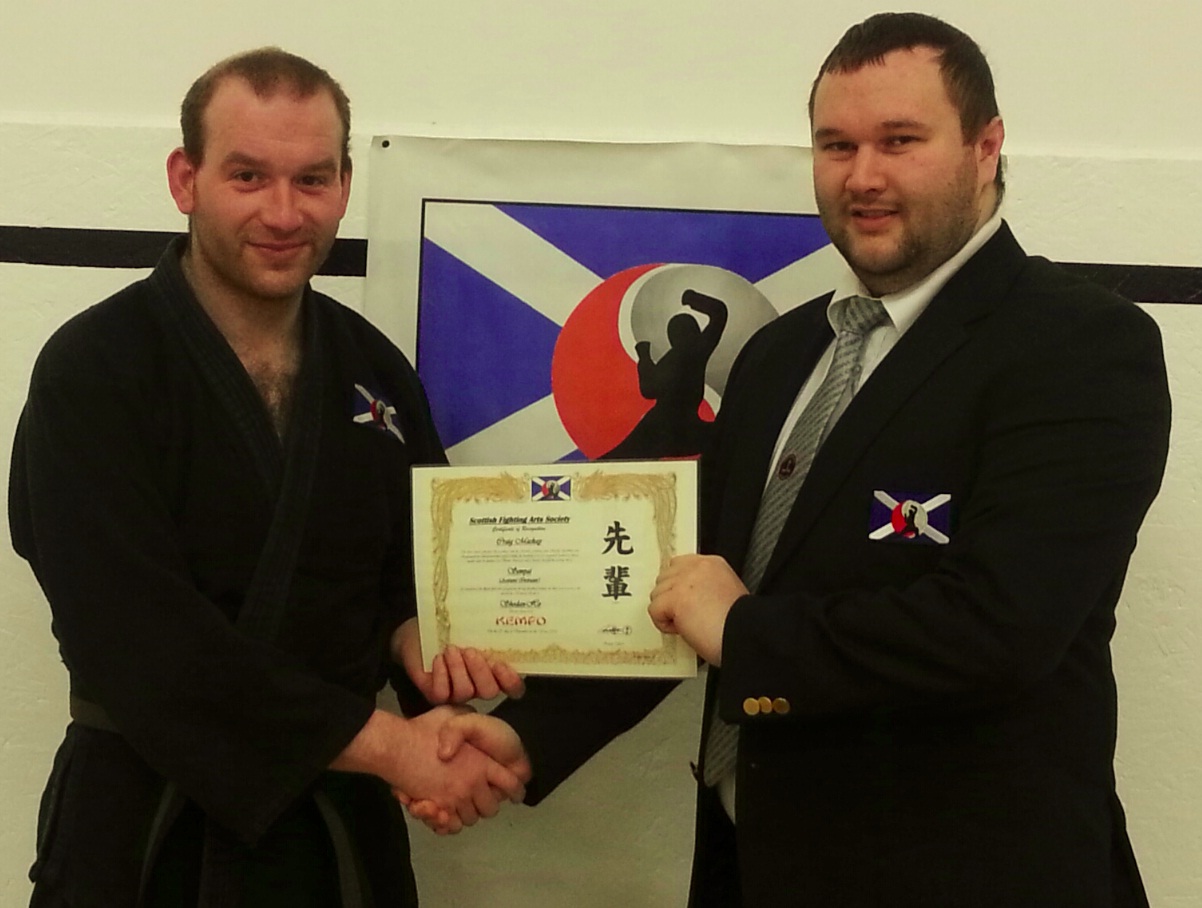 .
New Assistant Instructor
.
Congratulation to Craig Mackay on his promotion to Shodan-Ho in the art of Kempo and his appointment to Assistant Instructor at both Member Groups Kingsmills Kempo School and Smithton Kempo School.  This was awarded following an assesment of his teaching ability and a demonstation of techniques which were displayed above the required standard. Well done Sempai Craig Mackay!